Forex Trading Market
Forex trading market is usually named as the ''FX market'', or ''FX'', this is a trading market for investors to trade currency pairs in different countries. Investors can invest, trade, or use hedging goals, etc. Forex trading markets cover almost all the currencies of mainstream countries, EUR/USD, GBP/EUR, GBP/USD, JPY/USD, CHF/USD, JPY/AUD, AUD/USD are common.
Product
Sell
Buy
Ratio
Amount
Chart
Why should I invest in the Forex market?
The Forex investment and the market has many advantages for retail investors. Since the Forex trading market operates in 24 hours, investors can trade at any time; the Forex trading market has a huge trading volume, the Forex market is transparent and fair, and benefits can be protected. More importantly, Forex trading can be traded bi-directional, it provides a higher chance to make a profit during both price rise and fall, investors can also "Gain big with small capital" under the high leverage and low transaction cost.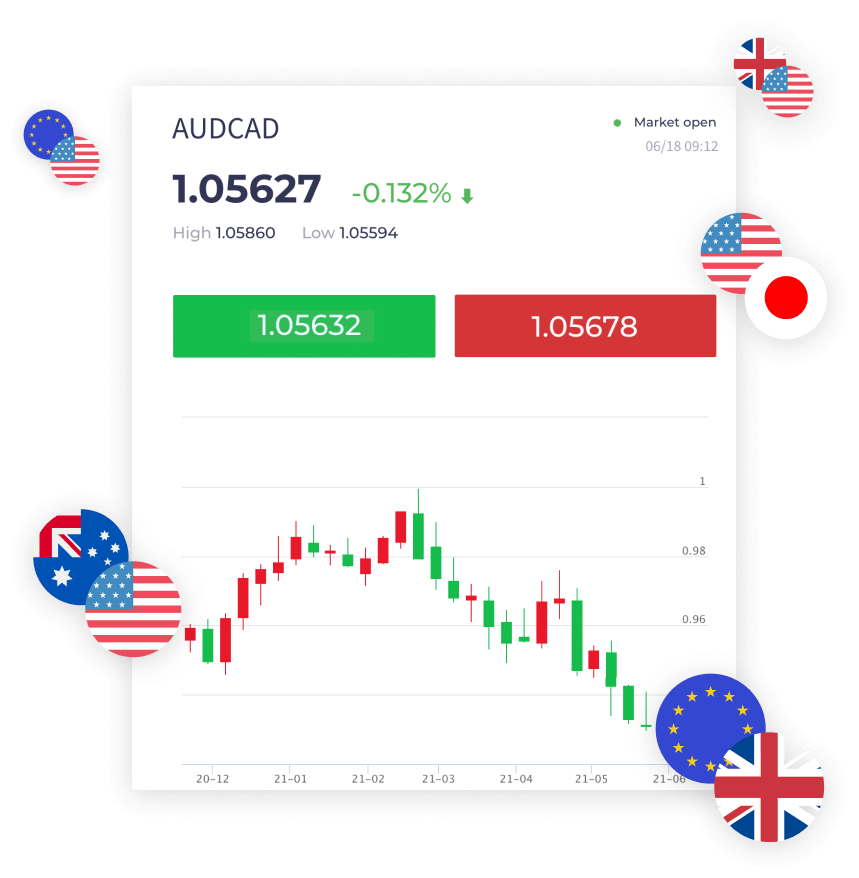 How to learn and invest in Forex trading?
For those who are beginners in the Forex trading market, the learning direction for Forex trading and investment should start with basic concepts, video demonstration, study the Forex markets news and the Forex strategy analysis, etc.
6 Reasons To Open An Account
Multilingual 24x7 Professional Online Support
Ultra fast, convenient fund withdrawal process
Unlimited virtual funds for demo account
Recognized by all over the globe
Real time Quotation Notification
Professional Market Analysis